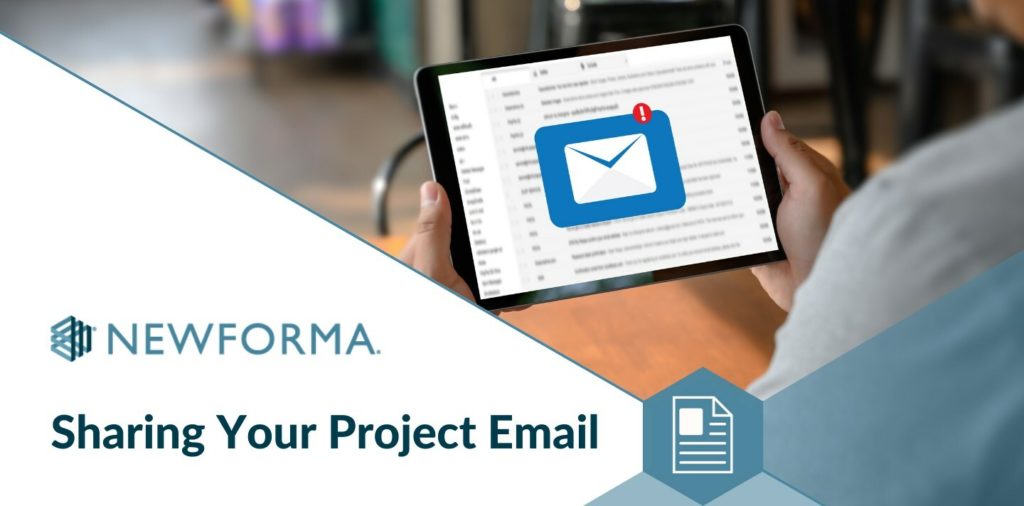 Updated email add-in empowers teams to effectively manage emails from any device
 Newforma, provider of Project Information Management (PIM) software for architects, engineers, contractors, and owners (AECO) worldwide, announces a new release of the Newforma Microsoft Outlook Add-in that allows users to effectively and immediately manage emails, RFIs, submittals and action items from any device.
With the updated Newforma email add-in for Outlook, project teams can create, file, and manage emails. Users can also accept RFIs, submittals and other action items directly from Outlook on their phones or other devices through the Newforma Outlook Add-in desktop client, website, or mobile app.
"The updated Newforma Outlook gives our users the ability to manage email wherever they are," said Slater Latour, Chief Product and Marketing Officer for Newforma. "With this critical add-in, customers can ensure the entire project team remains connected and informed throughout the project lifecycle, regardless of their preferred technology or the device available to them at the moment."
Newforma's updated Outlook add-in empowers users and teams to:
File email as RFI or submittal: Creating items based on the content of an email allows users to easily accept RFIs and submittals sent via email into Newforma.
File email as RFI or submittal response: Users can complete the RFI and submittal workflow from Microsoft Outlook, saving valuable time lost logging into multiple systems.
Create an action item: Instead of forwarding an email and asking the recipient to take care of it, teams can create, assign, monitor and update action items from Outlook.
File email to any Newforma project: File emails to any Newforma project, whether it's already added to the user's project list or not. Newforma will suggest projects based on previous filing history.
File multiple emails: Filing emails together can save quite a bit of time, especially for users who file in batches.
For more information about using Newforma's Outlook add-in to improve project communication, visit http://www.newforma.com.
About Newforma
Newforma's industry-leading Project Information Management (PIM) software streamlines communication, manages files and simplifies construction administration for architects, engineers, contractors, and owners. Our software will reduce the amount of time spent on administrative tasks, streamline project workflows and power real-time collaboration for project teams. Newforma software has more than 122,000 users in more than 1,200 firms. For more information, visit www.newforma.com.
MEDIA CONTACT:
Heather Ripley
Ripley PR
(865) 977-1973