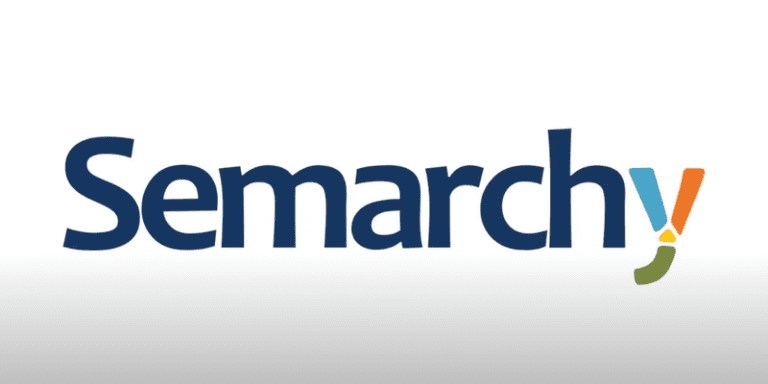 Semarchy's Data-Driven Workflows Rapidly Empower Business and IT Teams to Collaboratively Design a Future-First Data Foundation
Semarchy, a master data management and data integration leader, announces the launch of data-driven workflows for their award-winning xDM module. With Semarchy's workflows, organizations can collaboratively manage, transform and orchestrate raw data into "single source of truth" golden records for any business use case. Workflows join their unified data platform, drastically enhancing the complete data management experience in a single, no-code solution that can be deployed anywhere.
"Semarchy's new data-driven workflow release is a bridge between the worlds of data and processes."
"This new data-driven workflow release is a bridge between the worlds of data and processes," said Semarchy Chief Product Officer François-Xavier "FX" Nicolas. "It brings the best of these two worlds to Semarchy's users, upholding the fundamental principles of our product vision: capabilities unified in a low/no-code platform and best-in-class use of the technologies selected by our customers."
As organizations mature from silo operations to process-led and eventually the ideal, data-driven future, two key enablers are required: collaborative governance and dynamic workflows. Semarchy's workflows are uniquely fast, dynamic and unified to strengthen business and data team collaboration. The data-driven, no-code workflow design reduces technical resourcing and deployment time while improving end-user adoption rate and experience. Semarchy's workflows are unified natively with xDM's leading master data management platform as a single integrated solution to reduce data ownership overhead.
The new workflows continue Semarchy's tenet of delivering rapid time to value. Key benefits include improved operational productivity by dismantling data silos, optimizing processes and improving organizational collaboration; dramatically reducing data management operational overhead; and elevating enterprise agility with end-to-end visibility of unified data workflows for enhanced decision-making.
Feedback collected during the Early Access Program (EAP) revealed resounding appreciation for Semarchy's modernized interface, which accelerates end-user adoption for managing and completing assigned workflow tasks. Other feedback points to industry-specific benefits for organizations such as IMT Healthcare, a US-based partner of Semarchy.
"Semarchy's latest release delivers key features that advance the collaboration and control essential to health data stakeholders and stewards," said Deanna Note, vice president of Offering Management at IMT Healthcare. "Whether centralized, distributed or hybrid, the sophisticated task designer enables both automation and manual interventions, with full traceability and audit, critical for both clinical and business operations. This results in higher quality and more complete patient and provider data to support meaningful analytics and streamlined care delivery."
Driven by customer demand, the workflow release reflects Semarchy's ongoing commitment to rapidly delivering successful data solutions for clients, as demonstrated by Semarchy's recognition as a Gartner Customer's Choice in the 2022 Gartner Peer Insights 'Voice of the Customers': Master Data Management Solutions report.
"As a customer-obsessed organization, we take customer feedback very seriously to inform the direction of our leading unified data platform," said Semarchy Chief Growth Officer Brett Hansen. "Streamlining data orchestration between systems and users to collaboratively design a tailored information infrastructure is crucial for delivering real business value."
About Semarchy
Semarchy, a leader in the data integration and master data management markets, enables organizations to rapidly generate business value from their data. Its unified platform enables organizations of any size to quickly discover, govern, manage, integrate and visualize critical information scattered across applications. Semarchy is available as an on-prem solution and is natively available on popular cloud marketplaces such as Microsoft Azure, Amazon Web Services (AWS), and Google Cloud Platform (GCP). Semarchy is also managed as a service and supported by a rich ecosystem of software-as-a-service (SaaS) and professional service partners. Semarchy is based in Phoenix, USA, with offices in London, UK, Lyon, France, and Mexico City, Mexico. For more information, visit www.semarchy.com.
CONTACT:
Anna Clark
214-597-0367