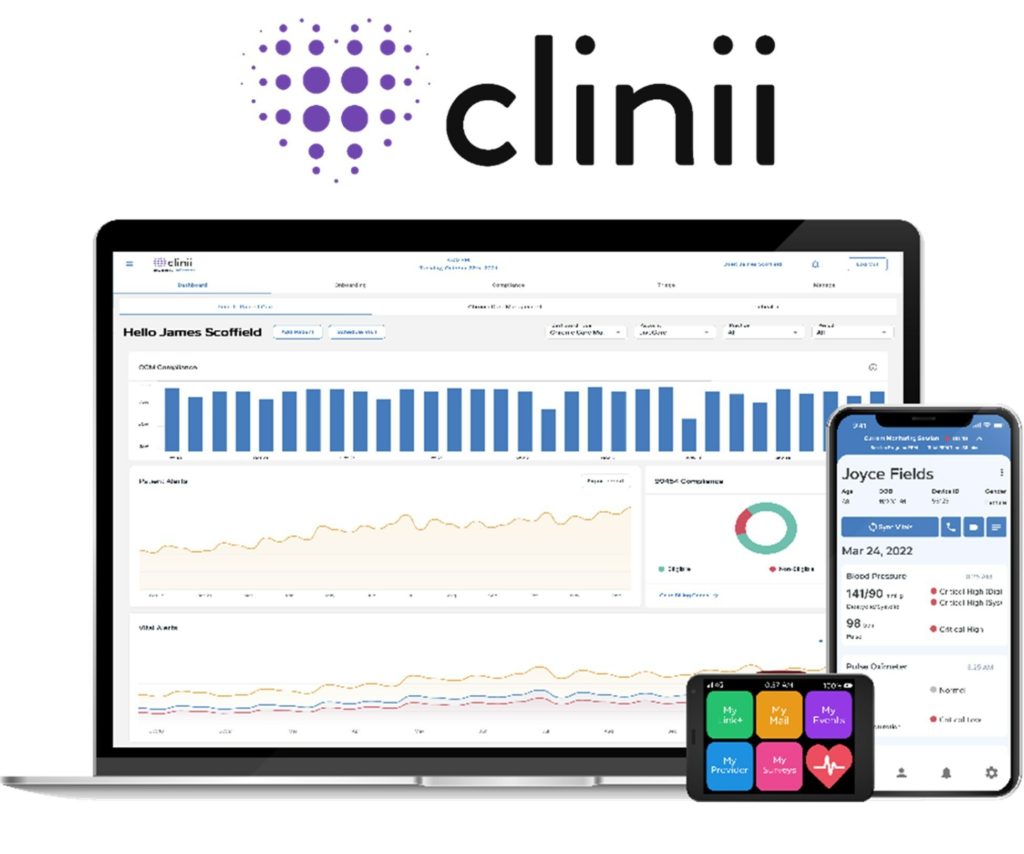 LiveCare Corp, a leading provider of virtual practice management tools for primary and specialty care providers, today announced the launch of an artificial intelligence-enabled functionality that interprets care team conversations in real time in order to uncover insights that improve patient care, billing accuracy and clinician experiences. The functionality was announced at the UC Davis Health Future and CEO Summit during the JP Morgan 41st Healthcare Summit.
LiveCare Corp Launches "Clinii" AI-Enabled Real-Time Interpretations of Care Team Conversations to Improve CareThe AI-enabled tool is available as an embedded feature in LiveCare's platform and will allow health care organizations of all sizes to seamlessly harness these insights in order to automate documentation and improve the accuracy of billing.  To reflect the company's ongoing commitment to equipping clinics to operate on the cloud, LiveCare's virtual practice management platform functionality is coming together under a new brand called "Clinii."
"Documentation burden is one of the major drivers of provider burnout and historically technologies such as EHRs have led to increased burden and provider 'pajama time' on after-hours administrative work," said Ashish Atreja, MD, MPH, CIO and Chief Digital Health Officer at UC Davis Health.  "As part of the UC Davis Digital Collaborative for Innovation and Validation (Digital CoLab), we're excited to explore how LiveCare's technology can reduce this burden."
"Some of the most critical insights about patient care are hidden in day-to-day workflows and conversations between patients, nurses, physicians and ancillary care providers.  By removing administrative burdens that contribute to clinician burnout we are simultaneously improving clinician experiences and alleviating workforce shortages in the industry,"  said Peri Avitan, CEO and co-founder of LiveCare Corp.  "We are thrilled to partner with UC Davis Health and Digital CoLab to further our commitment to transforming how clinics manage their practices in the cloud and can't wait for more healthcare organizations looking to drive value-based care initiatives and optimize billing to experience this game changing technology."
LiveCare's platform is equipping thousands of care providers to serve tens of thousands of patients across geographies by streamlining communication within care teams, managing patient records and addressing administrative burdens such as scheduling appointments and documentation.
About LiveCare Corp
LiveCare Corp is a leading virtual practice management platform that optimizes practice efficiency and boosts revenue by virtualizing both administrative and clinical operations to reduce burnout, optimize resources, and improve revenue and outcomes. To learn more, visit https://www.livecareusa.com/.  Info@livecareusa.com