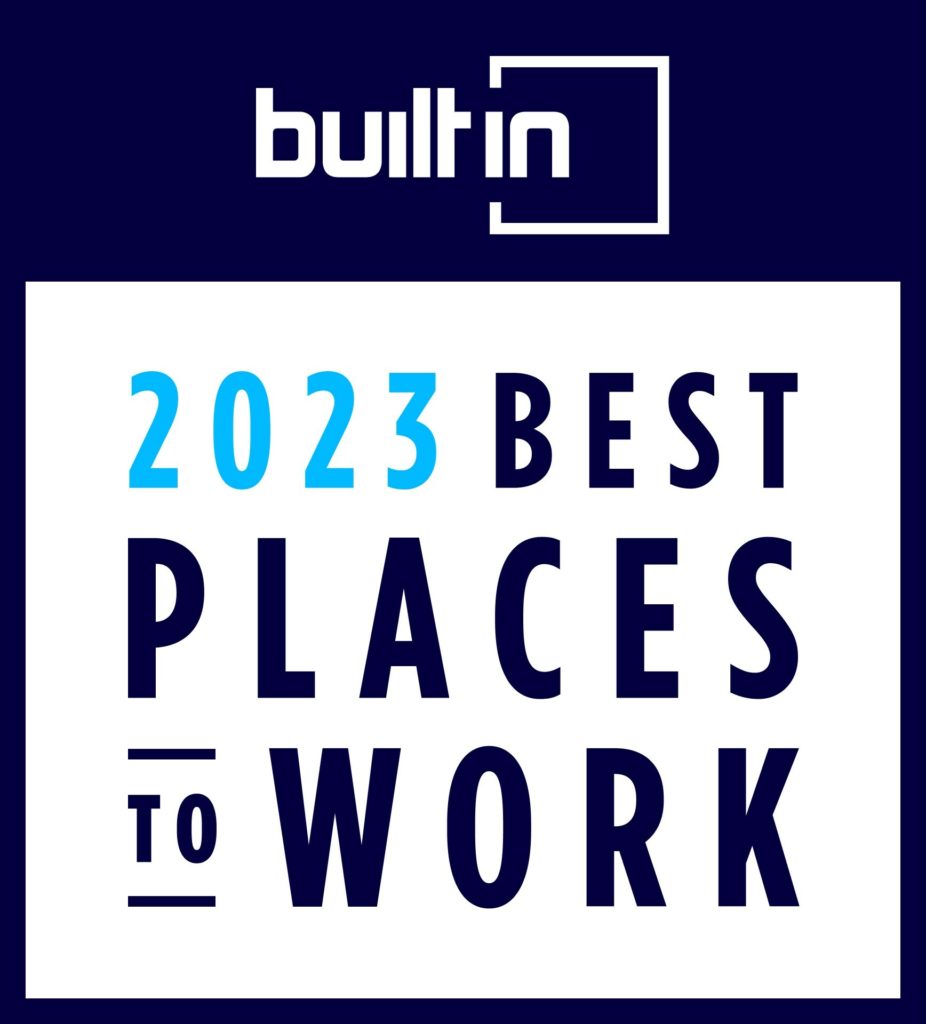 Identity Digital Earns Placement On Built In's Best Places To Work in Seattle WA for Second Year in a Row
Built In today announced that Identity Digital™, a leader in connecting the online world with domain names and related technologies, was honored in its 2023 Best Places To Work Awards. Specifically, Identity Digital earned 17th place on the 100 Best Places to Work in Seattle 2023 (out of 5200 applicants) and scored the sixth spot on the 100 Best Midsize Places to Work in Seattle. The annual awards program includes companies of all sizes, from startups to those in the enterprise, and honors remote-first employers and companies in the largest tech markets across the U.S.
"We're thrilled to be honored with this prestigious award again this year," says Akram J. Atallah, CEO, Identity Digital. "We pride ourselves on being an inclusive culture that embraces diversity, innovation, and collaboration and helping people be the best they can be. This fundamental philosophy creates a strong teamwork-oriented community where all constituents feel empowered to contribute and play an important part. Supporting that mindset with terrific benefits, compensation, and flexible work schedules makes Identity Digital a great place to work."
Built In determines the winners of Best Places to Work based on an algorithm using company data about compensation and benefits. To reflect the benefits candidates are searching for more frequently on Built In, the program also weighs criteria like remote and flexible work opportunities, programs for DEI and other people-first cultural offerings.
"It's my honor to congratulate this year's Best Places to Work winners," says Sheridan Orr, CMO, Built In. "These exemplary companies understand their people are their most valuable asset, and they've stepped up to meet the modern professional's new expectations, including the desire to work for companies that deliver purpose, growth and inclusion. These winners set the stage for a human-centered future of work, and we can't wait to see that future unfold."
About Built In
Built In is creating the largest platform for technology professionals globally. Monthly, millions of the industry's most in-demand professionals visit the site from across the world. They rely on our platform to stay ahead of tech trends and news, learn skills to accelerate their careers and find opportunities at companies whose values they share. Built In also serves 2,000 customers, innovative companies ranging from startups to those in the Fortune 500. By putting their stories in front of our uniquely engaged audience, we help them hire otherwise hard-to-reach tech professionals. www.builtin.com
About Built In's Best Places to Work
Built In's esteemed Best Places to Work Awards, now in its fifth year, honor companies across numerous categories: 100 Best Places to Work, 50 Best Startup Places to Work, 100 Best Midsize Places to Work, 100 Best Large Places to Work and Editor's Choice: 100 Best Hybrid Places to Work. The program honors companies – remote, hybrid and in-office – with the best total rewards packages across the U.S. and in the following tech hubs: Atlanta, Austin, Boston, Chicago, Colorado, Dallas, Houston, Los Angeles, Miami, New York, San Diego, San Francisco, Seattle and Washington DC.
About Identity Digital
Identity Digital Inc. simplifies and connects the online world with domain names and related technologies to empower people to build, market, and own their authentic digital identities. With the world's largest portfolio of nearly 300 TLDs such as .photography, .studio, .live, .technology, and .restaurant, Identity Digital supports around 25 million domains on its innovative registry services platform. In addition, Identity Digital enables customers to discover, register, support and use high-quality domain names with its registrar, Name.com. Headquartered in Bellevue, WA, Identity Digital is a global company with approximately 250 employees. For more information, please visit identity.digital.
Contact
Sacha Arts
Bella Vista Communications for Identity Digital
(408) 458.6316