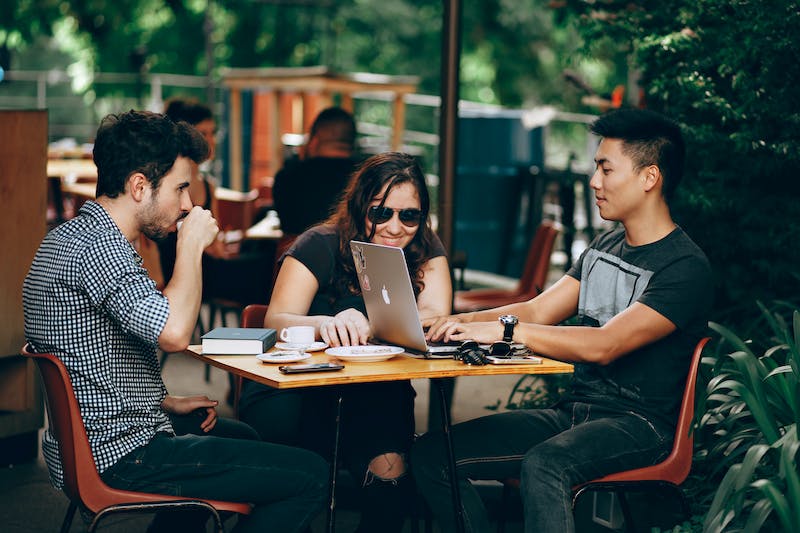 With labor markets in Atlanta and beyond being tough, a startup in Atlanta, Grayscale Labs Inc. may have found a breakthrough method in order to boost recruiting.
Using a more innovative and swift method, Grayscale focuses on leveraging technology to help recruiters go through candidates in high volumes that could be a good fit for a company.
Grayscale was founded back in 2018 by Ty Abernathy and Hubert Liu, who came up with devising and sending automated texts to help companies screen candidates. According to an Atlanta Business Chronicle article, over 200 customers in the organization include Amazon, Peloton, and Wayfair.
The recent funding of $7.5 million will be used towards doubling the 32-person staff in the next 18 months with a focus on hiring in sales, engineers, marketing, and customer support.
A partner at Atlanta Ventures, Jon Birdsong said that Grayscale has a massive market opportunity.
Grayscale's vision is to simplify the recruiting process, particularly from a technological perspective so that organizations can communicate more efficiently with candidates and vice versa.
In 2021, Grayscale raised $3.3 million by Atlanta Ventures to double its team.
Why this is important and can help other organizations adopt a similar method for hiring is that one of Grayscale's specialties is geared towards business-to-business software that could simplify the recruiting process down the road.
Abernathy wants it to be known that Grayscale is assisting both candidates and organizations alike finding the best fit for different roles.
"We make it easy to engage candidates via SMS," Abernethy said. "The power of Grayscale is being able to automate the touchpoints of the candidate journey."
More recently in the third quarter of this year, Georgia startups did experience a 28% decrease from venture funding in the third quarter that sparked organizations to lay off more employees.
"I think we've got a cold winter ahead of us from a venture funding point of view," said David Cummings, founder of Atlanta Tech Village and CEO of Atlanta Ventures said in an Atlanta Inno article.